Rodeway Inn Elk City
108 Meadow Ridge
Elk City, OK 73644
Nightly Rates: ($49.99 - $59.99)
map
Hotel Description:

For a fun relaxing day you can visit Elk Citys vibrant downtown shopping district, everything from antique decor to boutiques showcasing the latest in fashion. A variety of restaurants can be found in the surrounding area. One of them is known as Starting Line, which is a sports grill that is right next door to our hotel, as close as 10 seconds. All rooms come equipped with microwaves, refrigerators, coffee makers, desks, and cable television. Hair dryers, irons and ironing boards can be requested. Handicap accessible and non-smoking rooms are available.

Check In: 12:00 PM
Check Out: 11:00 AM

Native currency: American Dollars
Number of floors: 2
Number of rooms: 45


Restaurants:
Denny's:
McDonald's:
Western Sizzlin:
Subway:
China Super Buffet:
Long John Silver:
Arby's:
Pizza Hut:
Sonic Drive-in:
Lupe's Restaurant:
Carl's Jr:
Starting Line Sports Grill:
Portobello Grill:
Braum's Icecream:


Room Info:
Handicap room, Hairdryer, Kitchenette, Non-smoking


Hotel Amenities:
(additional fees may apply to certain amenities)
Bus parking
Free parking
Outdoor parking
Refrigerator
Wireless internet connection
Cable television
Iron
Parking
Safe deposit box
Coffee/Tea maker
Microwave
Pets allowed
Telephone
Desk
Onsite laundry
Ramp access
Truck parking
Photo Gallery:

Prev
Next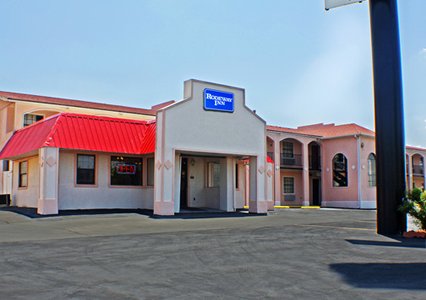 Exterior
Sorry there are no virtual tours available for this hotel at this time.
Elk City Municipal Airport

National Route 66 Museum

Flix on 6 Movie Theatre

Elk City Golf/Country Club

Elk City Lake

Elk City Civic Center

Elk City I-40 Speedway

Foss Lake and Resort

Ackley Park

Bowling Zone

Beutler Brothers Rodeo Arena

Red Carpet Community Theatre

Shopping District

Old Town Museum

Quartz Mountain Nature Park